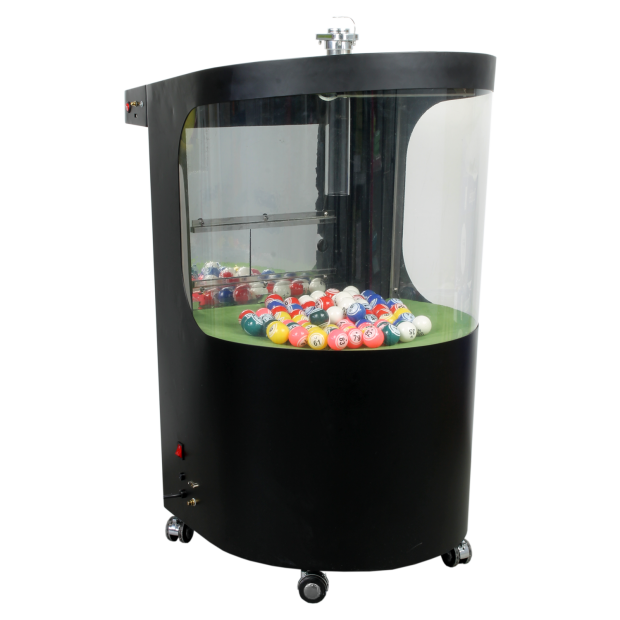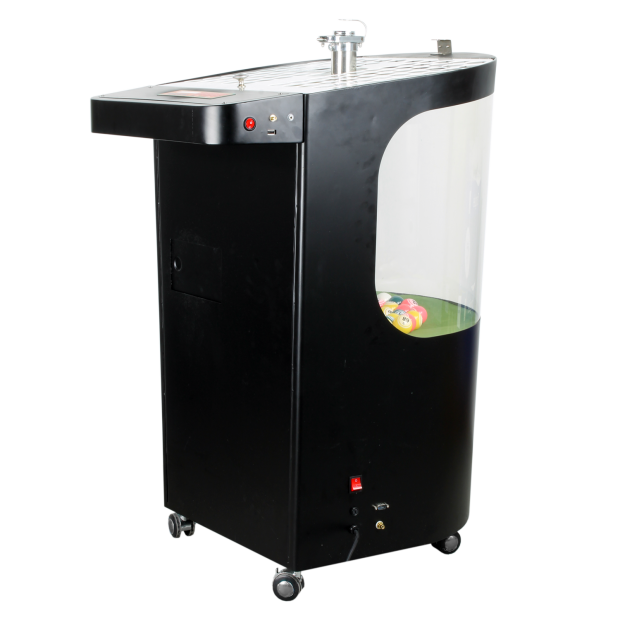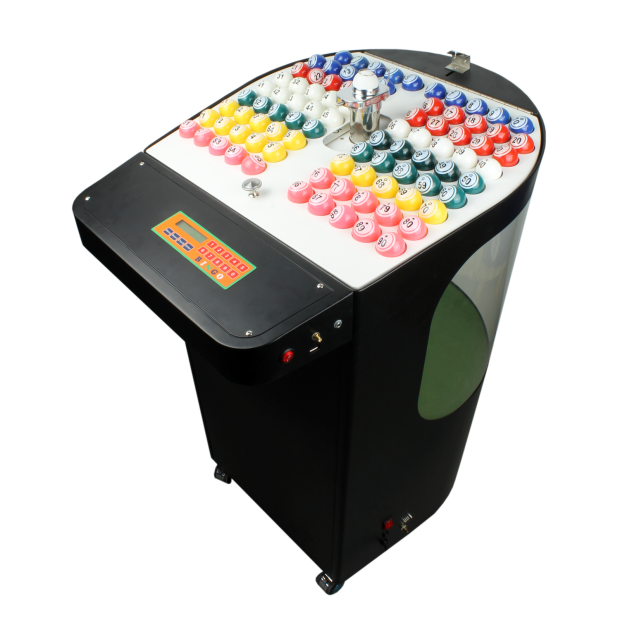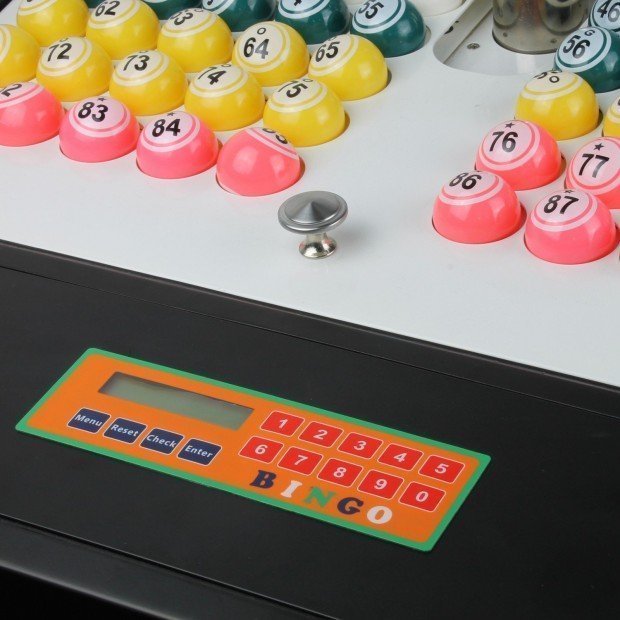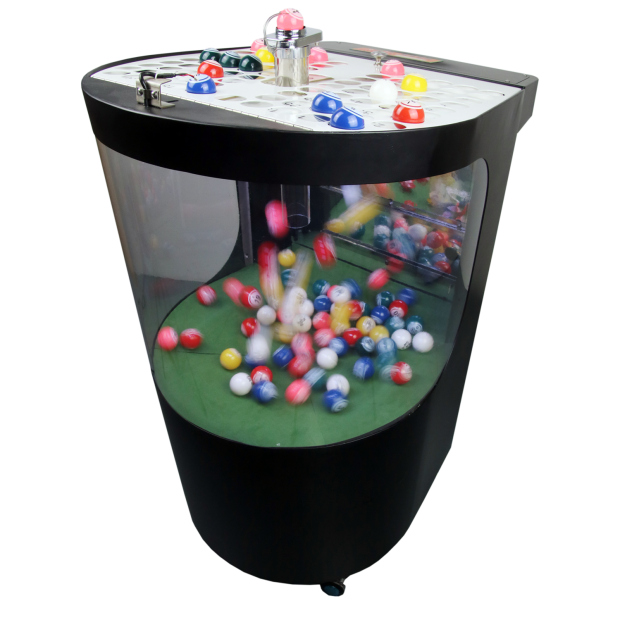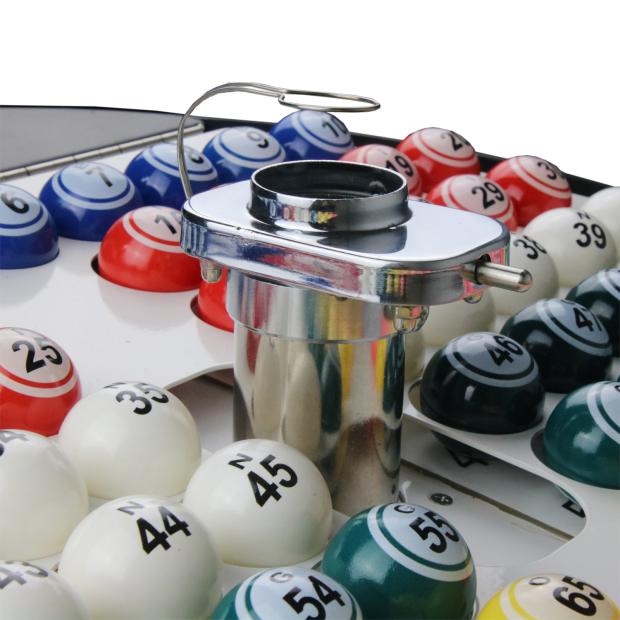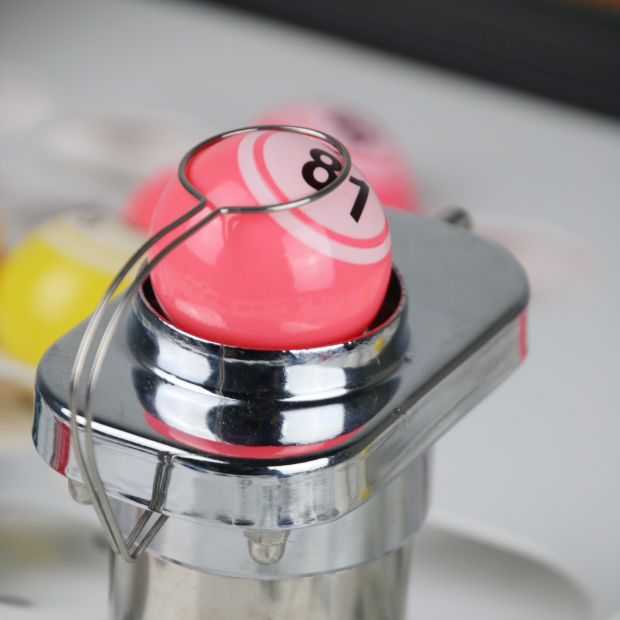 Electro airball max bingo blower machine
Liven up your bingo events with this bingo machine!
The Airball Electro Max is probably the quietest blower on the market. Classic design. Robust and compact No assembly is required, this all-in-one accessory can be transported easily and safely. It is compatible with electronic display boards to automatically display the drawn numbers.
The electronic machine is used to quickly draw numbered bingo balls. It is an indispensable accessory for the organisation of your professional bingo games. Say goodbye to manual machines with this practical option. It is easy to use. With its automatic number drawing, this bingo machine will simplify your events.  For continuous shuffling, all you have to do is put your numbered balls inside the machine. Gently press the button to release a ball. Then place the drawn ball on the check tray. It's as easy as 1-2-3!
Automatically display the numbers on electronic display boards.
 This all-in-one item doesn't require assembly so you can move and transport your machine easily and safely.
 A high-quality bingo blower machine for optimal number mixing.
 An interior LED light strip highlights the balls mixing within the machine.
 Drawing numbers is easy and can be done at your own pace. Simply press the push button to release the ball.
 Sloping check tray to easily show the numbers and hold the drawn balls.
 Transparent sliding door for easy access to the ball chamber to remove the balls.
 4 castors, 2 of which have brakes, ensure optimum stability. 
 Safety: The blower machine is delivered in a wooden transport box.
 This bulky product is subject to a €30 transport charge.
 Display option: 1 wireless LED display board (32 cm or 49 cm)
Features
Reference:

BTABME

Delivery:

The blower machine is delivered in a wooden transport box

Couleurs:

Black

Height:

105 mm

Width:

57 mm

Depth:

74 mm

Weight:

32 kg

Garantie:

2 Years (Parts & Labour)

Certification:

Conforms to CE standards

Alimentation:

Mains 220 V