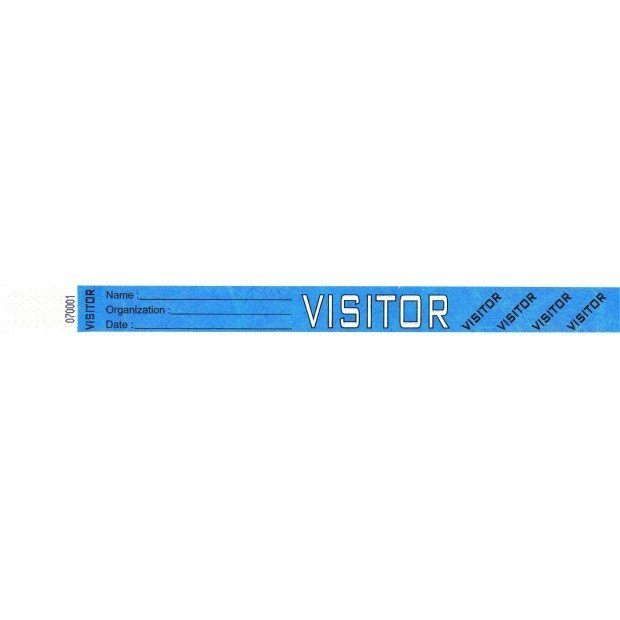 Visitor Tyvek® wristbands
Volume discounts
| Quantity | Unit discount | You Save |
| --- | --- | --- |
| 5 | 30% | €11.85 |
| 10 | 40% | €31.60 |
| 30 | 45% | €106.65 |
| 50 | 58% | €229.10 |
| 100 | 61% | €481.90 |
Use visitor-labelled Tyvek® wristbands for your event admissions. A very useful tool that organisers and security guards can use to control access and identify who is visiting. This wristband is perfect for identifying visitors quickly and easily. The most economical choice of wristbands! Available in blue with the option to write a name, organisation and date on it.This single-use wristband is made of tear-resistant paper. It is water and perspiration resistant. Tamper-proof adhesive fastener to prevent fraudulent use (handing to other people...). These types of economical paper wristbands are very popular with event professionals.
Sold in bundles of 100 wristbands
The event wristbands are made of resistant material:  Tyvek®.
Tamper-proof adhesive fastener to avoid any fraudulent use (handing to other people...)
Numbered for easy verification.
Suitable for big and small wrists, all you need to do is adjust the fastener to size.
Resistant to water and perspiration
Tyvek® wristbands are 100% recyclable
Quantity discounts of up to 50% off
Delivered flat in sheets of 10
Adhesive fastening system
Features
Reference:

BITSVIS

Couleurs:

Sky blue

Dimensions:

19x254mm

Weight:

480g

Capacity:

100 wristbands

Material:

Tyvek®
More on the subject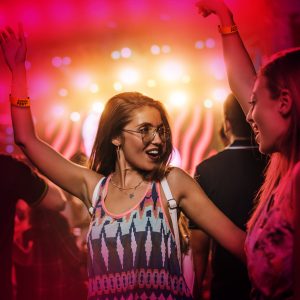 #Loto de A à Z
Comment bien utiliser un bracelet pour gérer l'accès à votre événement ?
Vous cherchez une façon unique et originale de marquer votre prochain événement ? Pourquoi ne pas opter pour des bracelets de festival personnalisés. C'est une solution économique pour identifier vos invités et aussi sécuriser les accès. Ils permettent au public d'accéder facilement sur le lieu précis. La file d'attente est rapide et grâce à la […]