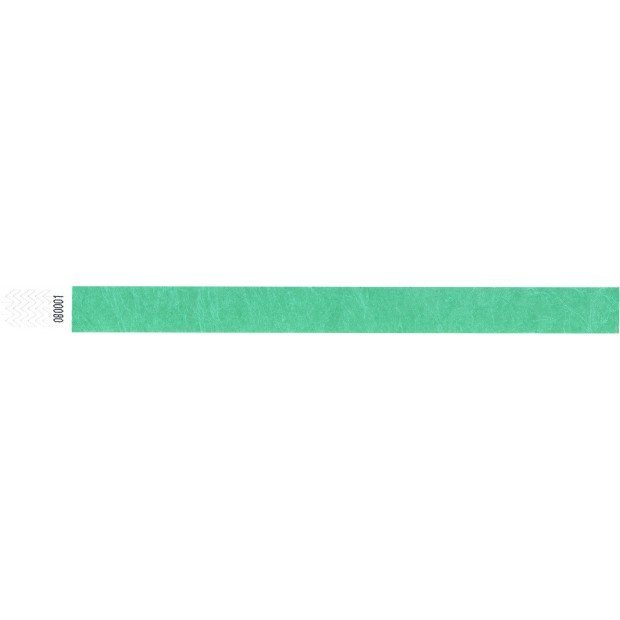 Tyvek® wristbands
Volume discounts
| Quantity | Unit discount | You Save |
| --- | --- | --- |
| 10 | 40% | €30.00 |
| 50 | 55% | €206.25 |
| 100 | 60% | €450.00 |
Easily manage admissions with Tyvek® wristbands. They can be used as a control wristband or kept as a souvenir. These are single-use wristbands.  Suitable for one or three-day events depending on the situation. The adhesive closure makes it simple to secure and fits all wrist sizes.
Choose your event wristbands from the 14 colours available. The Tyvek® wristband is made of tearproof paper which means it cannot be removed once fastened. Water proof adhesive : guaranteed to stay on in the water !
Each wristband is marked with a 6-digit sequential number. Cost effective, durable and secure ! 
The only way to remove the wristband is by cutting it. This is an excellent anti-fraud measure (handing to other people...). It's simple to put into place and makes event management a breeze. Sold in set of 100. 
Putting on these ID wristbands is a piece of cake:
 1. Remove the protective film from the adhesive part,
 2. Place the wristband around the wrist, adjust it to the right size without tightening it too much,
 3. Press down to stick it in place. 
  The wristband is good to go!
Tyvek® event tearproof wristbands secure your admission process
This tamper-proof adhesive fastener avoids fraudulent use (transmission to other people...)
Numbered for easy verification.
Excellent for short term use ; concert, camping, water parks, etc. 
Suitable for big and small wrists, all you need to do is adjust the fastener to size. 
Water and perspiration resistant
The Tyvek® bracelet is 100% recyclable
Features
Reference:

BITSAQ

Couleurs:

Black / Gold / Silver / Yellow / Neon Yellow / Neon orange / Red / Neon pink / Purple / Neon blue / Sky blue / Aqua blue / Neon Green / Green

Quantity/Pack::

100 Wristbands

Dimensions:

(L x l) : 19 x 255 mm

Weight:

480g

Material:

Tearproof paper Tyvek
More on the subject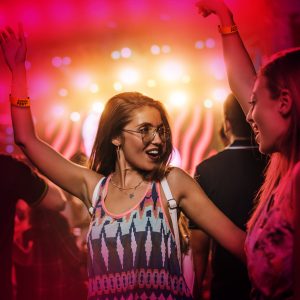 #Loto de A à Z
Comment bien utiliser un bracelet pour gérer l'accès à votre événement ?
Vous cherchez une façon unique et originale de marquer votre prochain événement ? Pourquoi ne pas opter pour des bracelets de festival personnalisés. C'est une solution économique pour identifier vos invités et aussi sécuriser les accès. Ils permettent au public d'accéder facilement sur le lieu précis. La file d'attente est rapide et grâce à la […]