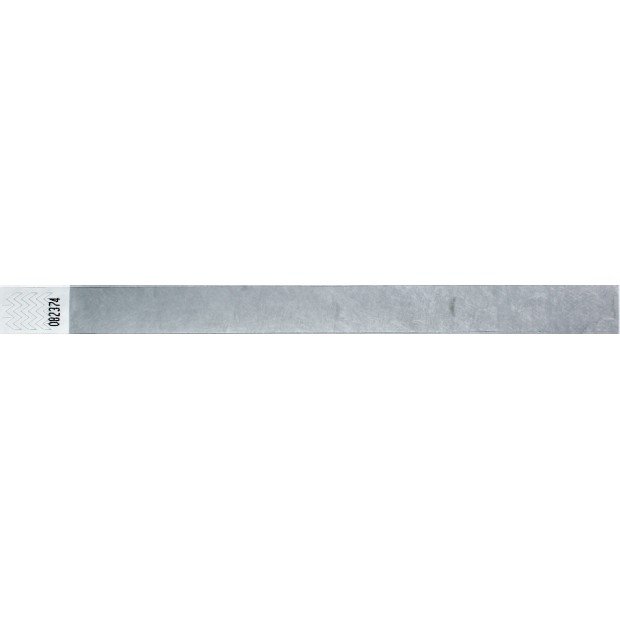 Custom tyvek® wristbands
Volume discounts
| Quantity | Unit discount | You Save |
| --- | --- | --- |
| 10 | 40% | €43.80 |
| 50 | 60% | €328.50 |
| 100 | 70% | €766.50 |
Do you have an upcoming event? It's always a good idea to be able to control who enters a party or a business event. Opt for Tyvek® event wristbands for your ID wristbands. Personalise them with your logo and text. These event wristbands are made from tearproof paper and are ultra-secure with their tamper-proof closure. Once on the wrist, you'll need a pair of scissors to remove it.This is a great way to help against any fraudulent use (handing to other people...). The personalised Tyvek bracelet is an essential item for your events. Water and perspiration resistant. Select the colour that exemplifies your image for uniformity in your communication and brand identity. The event bracelet is an essential communication tool.
Ideal for one-off use. The customised Tyvek bracelet is perfect for any event. Suitable for one or three-day events depending on the situation. Personalise your event wristbands in just a few clicks!

Good to know: Logos and images are printed in black therefore it is not possible to personalise black Tyvek® wristbands. Please send us clear instructions for your personalisation. If you have any problems, please contact us.
Tyvek® event wristbands are made of resistant material
 1 bundle of 100 event wristbands
 Delivered flat in sheets of 10
 Tamper-proof adhesive fasteners to prevent any fraudulent use (handing to other people, etc.)
 Numbered for easy verification.
 Suitable for adults and children with self-adhesive fasteners that can be adjusted to the size of the wrist.
 Water and perspiration resistant
 Tyvek® wristband is 100% recyclable
 Adhesive fastening system
Features
Reference:

BITPSI

Couleurs:

Black / Gold / Silver / Yellow / Neon Yellow / Neon orange / Red / Neon pink / Purple / Neon blue / Sky blue / Aqua blue / Neon Green / Green

Quantity/Pack::

100 Wristbands

Dimensions:

19 x 255 mm

Weight:

480g

Material:

Tearproof Tyvek
More on the subject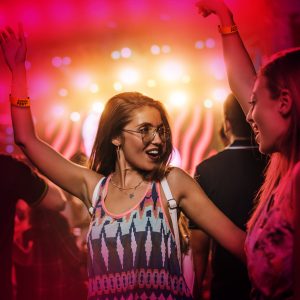 #Loto de A à Z
Comment bien utiliser un bracelet pour gérer l'accès à votre événement ?
Vous cherchez une façon unique et originale de marquer votre prochain événement ? Pourquoi ne pas opter pour des bracelets de festival personnalisés. C'est une solution économique pour identifier vos invités et aussi sécuriser les accès. Ils permettent au public d'accéder facilement sur le lieu précis. La file d'attente est rapide et grâce à la […]