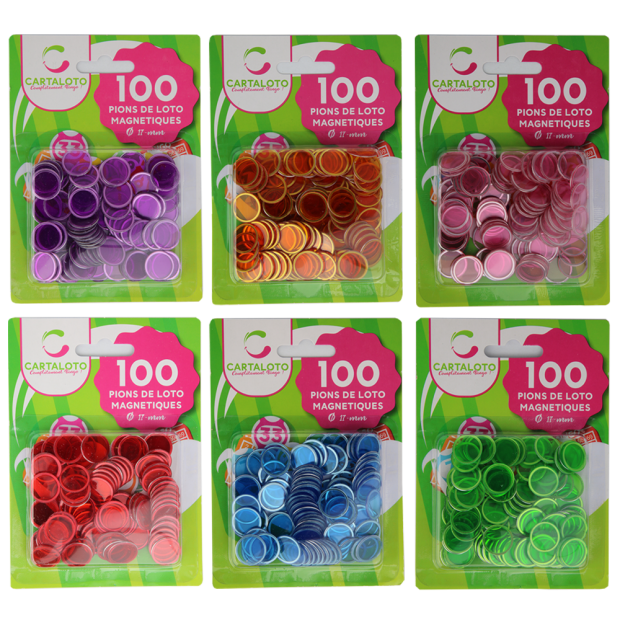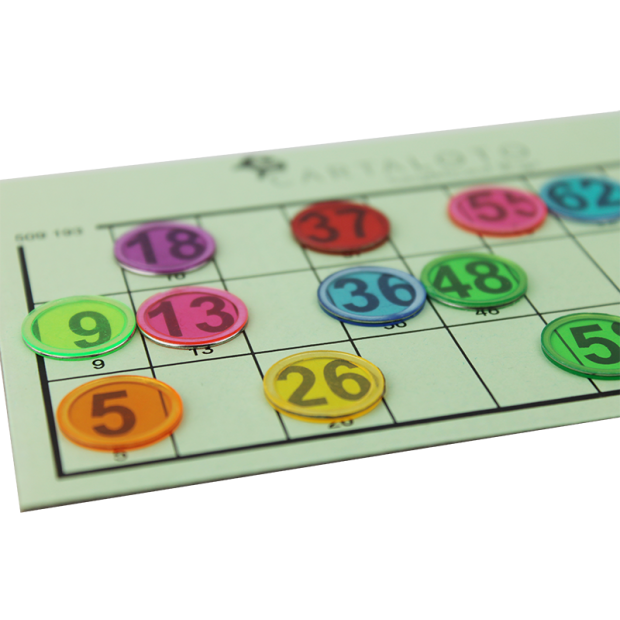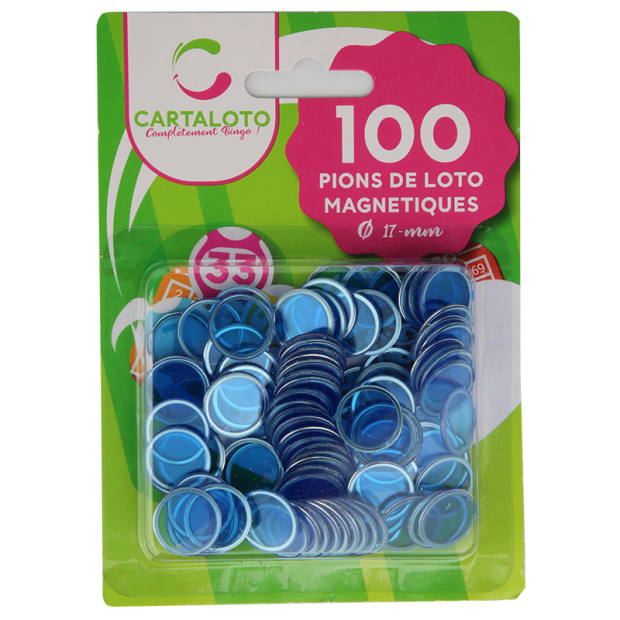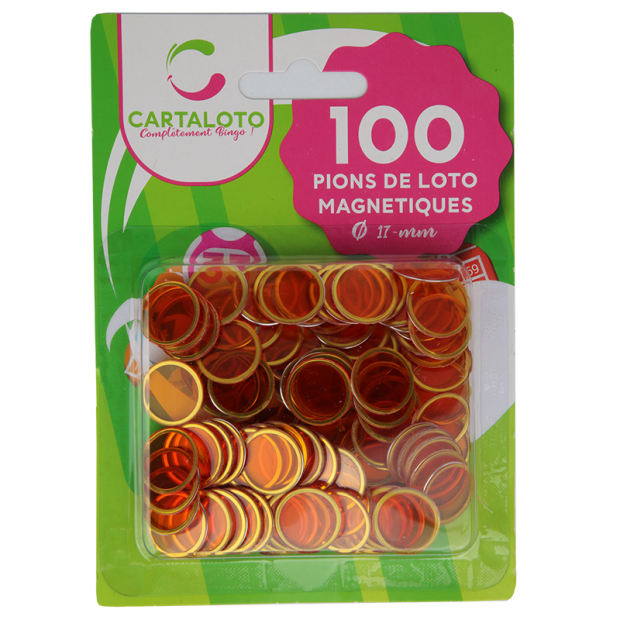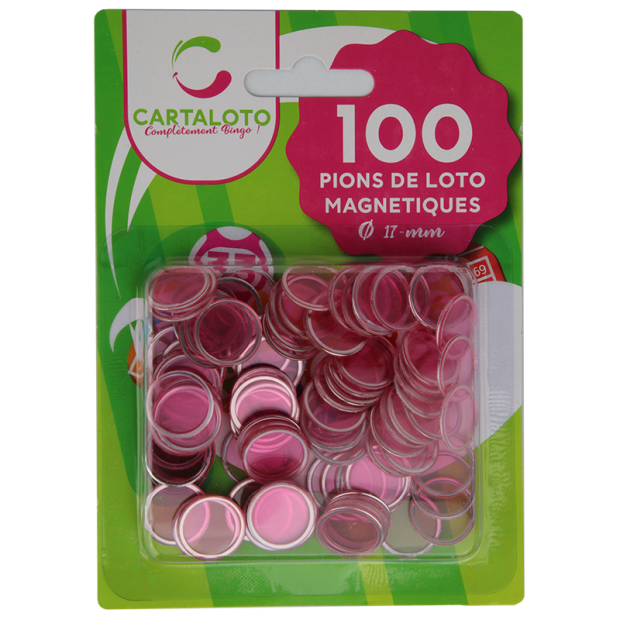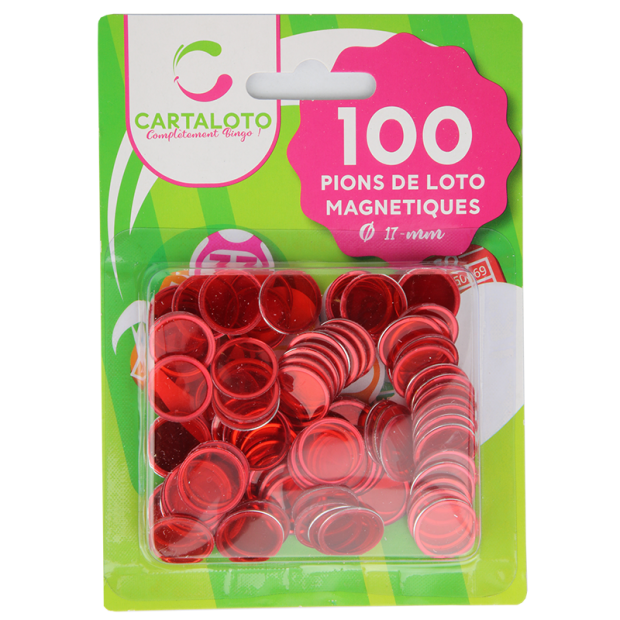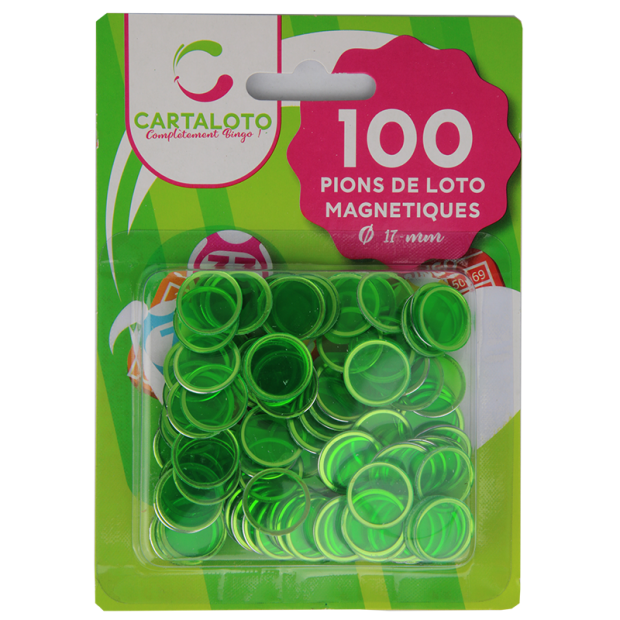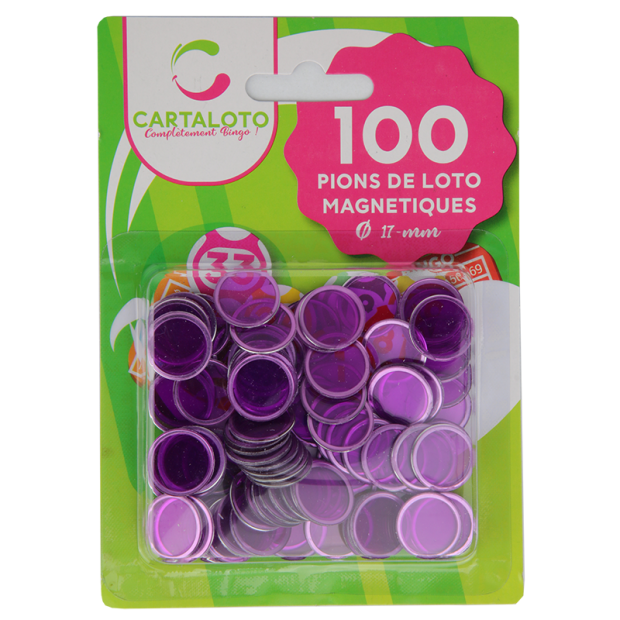 24 bags of 100 magnetic bingo chips
These bingo discs are transparent and magnetic. The idea is simple, just place them down on your bingo ticket and pick them up with a magnetic wand or ball. The magnetic bingo disc is outlined with metal so it is immediately attracted to the magnetic bingo wand or ball.
Their clear, transparent colours mean players can immediately see the numbers marked off.
 Clear and transparent colours
 Transparent and magnetisable - Magnetic discs, pick up your discs in one swoop using magic wands.
 Bags of 100 Magnetic Bingo Discs 
 They are incredibly easy to use and allow you to mark off the numbers without masking them. 
 Magnetic discs, 17 mm in diameter, suitable for traditional bingo cards
 Beautifully presented in individually sealed packs.
Features
Reference:

PMGJCJ

Couleurs:

Vert - Rouge - Rose - Bleu - Orange - Violet

Quantity/Pack::

24 Sachets de 100 Pions

Material:

Plastique recyclé

Diameter:

17 mm
Customer reviews
Aucun avis pour le moment.