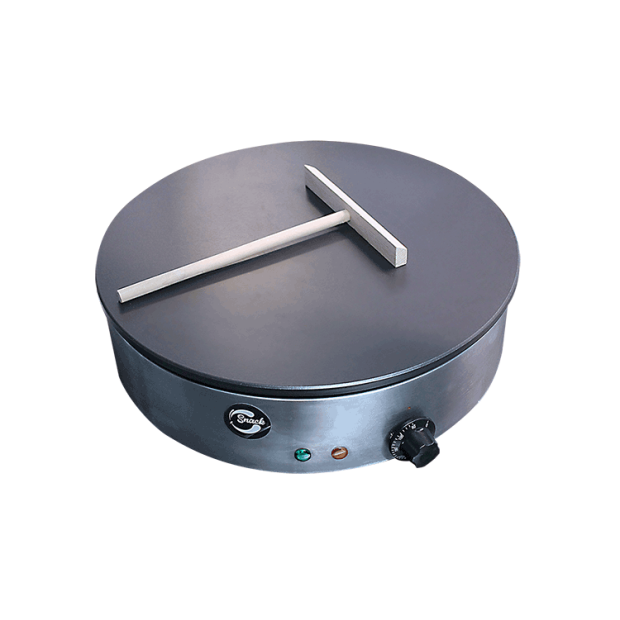 Commercial electric crepe maker with cast iron plate 40 cm

Make crepes like a pro with this electric crepe maker. Delicious crepes and pancakes will be the perfect addition to your festive events (fairs, bingos, etc.). The C-SNACK professional crepe maker is designed for professional use. It is equipped with a 3000 watt enamelled cast-iron heating plate specially designed for intensive use.
The even heat distribution ensures the crepes are cooked quickly and evenly. Its stainless steel base makes cleaning the crepe maker quick and easy. The C-SNACK electric crepe maker is the right appliance for perfect crepes every time.
 With an adjustable thermostat, you can make crepes just the way you like them! Supplied with a wooden spreader, making crepes is a piece of cake.
Professional electric crepe maker
A must-have for your crepe stand
Temperature is evenly distributed over the entire surface of the non-stick plate.
Non-slip feet ensure that the crepe maker remains firmly on the work surface.
Tabletop format: easy to store
Heat indicator, thermostat
On/off switch and indicator light
Easy to use and clean
Supplied with a wooden spreader to evenly distribute the batter
Conforms with EU safety standards
Features
Brand:

C-SNACK

Reference:

FY-410Y

Dimensions:

40x 40 x 12 cm

Weight:

15.5 KG

Material:

Round stainless steel frame

Diameter:

40 cm

Garantie:

2 years

Puissance:

3000 watts

Tension:

220 - 240V
More on the subject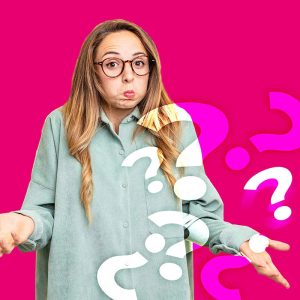 #Loto de A à Z
Les associations sont confrontées à une difficulté qui s'avère encore plus vraie aujourd'hui : le besoin de financement. Que vous soyez une association sportive, scolaire, humanitaire ou un comité des fêtes, club de 3ème âge, les subventions et les aides publiques diminuent alors que vos charges augmentent. Pour remédier à ce manque de trésorerie, il […]